Give me More !!





... Kaunain Shahidi *


"Let's be honest, we all want more in life. We want more money, more freedom, more peace, and more time. In a perfect world, we would have all these things and more, but with most of us it's not happening and most often we found ourselves struggling.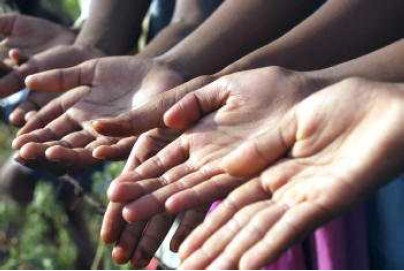 Well, life has a way of becoming filled with "stuff". We don't have more money because we are stuck in a job that doesn't pay well, we don't have more freedom because we are working overtime, we don't have more peace because our lives are in turmoil, and we never seem to have enough time to get it all done!

Although, we all know that there is a better way to live; we just aren't doing it! If we can get over the day to day grind, focus on what is important, and truly think of each day we have as a gift, then I think we have a chance to live a better life.

However, many obstacles get in our way each day and slow us down or stop us from having what we want in our lives. Here are few things as below that need to change in order for us to live on our own terms:

Our Jobs: If you love your job, and doing what you love to do, great news. If you're like the other 90% of the population, then it sucks, get out before it's too late (easier said than done).


Family Stress: Is something disturbing you because of poor relationship and bad people management skill, try to learn and improve your emotional self talk.



Being Apathetic

: So many people have seemingly given up on ever having the life they want. They are just going through the motions of life without any real direction, passion, or interest. Hold on, there is always room for change Don't give up.



Being Ordinary

: Our community needs more leaders, out of the box thinkers, action seekers, risk takers, and passionate people. What we do not need is average salary to salary lifestyle. Stand out, be different, create something great, do something inspiring for others, just try something new.



No Direction

: With no goals or dreams, how can we expect to achieve anything significant? We can't. Dream big and get big results. Dream small and get small results. Don't dream at all and get nothing.



Being Selfish

: Giving something of yourself without the desire for anything in return is one of the most beautiful things in the world. Unfortunately our society has taught us a "what do I get out of this" mentality which is certainly not good. We need to understand the power behind selflessness. It can change our community



Not trying to improve

: Life is about growing, learning, and being a better person. Never trying to improve yourself is a guaranteed path to living a completely average life. Can anyone honestly say they want an average life? Of course not. There are a million things you can do to make yourself a better person, you just need to figure out what will do it for you.


Just remember, life does not need to be a routine. It doesn't even need to be difficult, but we are choosing to make it so every day. Make the choice today to change something in your life to improve it.

(* A freelance writer, motivator based in KSA, can be reached at kaunaingayawi@gmail.com)

Reverberations of a Ramadaan Night…


... Sharjeel Ahmad <sharjeel.ahmad@gmail.com>


I

t was a hard day for me; in fact, this entire period of the past 2-3 months had been quite hard on me. It was Ramadaan of 1431 Hijri, the graceful and blessed month of Islam. I had sought permission from my boss to report to office early and leave by 4.30 to 5.00 PM so that I could open my fasts conveniently at home. This would also ensure that I was able to offer Taraweeh prayers – maybe after 3-4 years… However, it never meant less work for me. The driving work pressure compelled me to work extended hours at home, late nights – sometimes even till 2.30 to 3.00 AM in the morning. The pressure was immense because my boss was to visit Frankfurt for International Book Fair, and we had to close certain books before that, which meant no scope of relaxation in the deadlines.
I soon became pretty annoyed and frustrated with this routine, since it meant immense exertion and a precarious lack of sleep. I had to wake up for the Suhoor at around 3.30 AM. Then, I was able to catch some sleep [about half an hour to 45 minutes] after Fajir prayers. Then came the struggle to reach office latest by 8.30 AM, to ensure that I was able to leave for the day early. At times, I had to struggle with the swelling traffic on the roads to reach home before the Iftaar time, but Alhamdulillah I always managed to reach on time. After Iftaar and Maghrib prayers, I was compelled to continue working from home. Took a small break for Taraweeh prayers; after which a quick dinner and then back to work again till late at night… This routine had been continuing for quite some days and it had seemingly become very exhausting. A satanic thought always crossed my mind during those days – of all the days in the year, why did this have to happen to me during Ramadaan??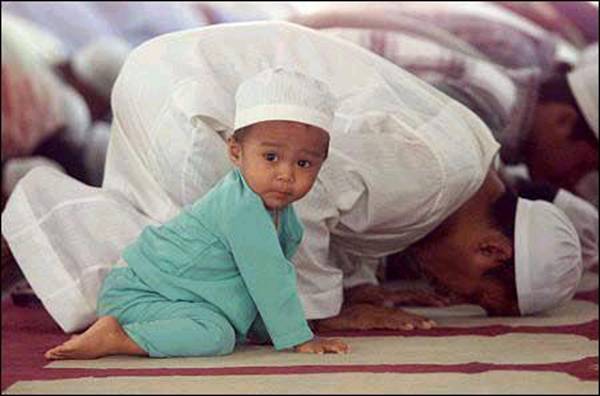 I

t was one of these days that this incident happened to me. I entered the mosque of my apartment for Taraweeh prayers. A very frail and destitute figure sat next to me as we waited for our Imam to commence the Isha prayers. The figure sitting next to me was literally in rags, and was probably poor enough not to manage a bathing soap even; his body odor eerily conveyed that he had perspired too much in the day and had probably not taken a bath after that. I quietly asked him who he was and what he did. He turned out to be a rickshaw puller who lived across the street. Did he fast, I asked him; to which he replied in the affirmative. Did he work [pull his rickshaw] while fasting, I asked next; to which he again replied in the affirmative. His answers went gorily deep down my heart like a gulp of blood – he fasted all day long, pulled rickshaw, and perspired because of that. So, that is the reason why he was sweating and smelling so profusely...
Contrast this against my own plight – I drive to office in an AC car, work in the office that is centrally air conditioned, then drive back home again in the same AC car, and cozily sit in my study room and do my work. What would it be like for such a frail and destitute figure to scorch in the sun the entire day, pull his rickshaw throughout the day to ensure that he earns enough to survive the next day, and then keep fasting throughout the day as well…. Oh Allah, how pleasant this body odor of his must be appearing to You indeed, for even the mere stench from the mouth of the fasting people appears like musk to You!!
That was enough, and I simply could not control my emotions after that. The iqaamat for Isha prayers commenced, and I wept throughout the four rekahs; even during the Taraweeh prayers. Allah had made me see how much other people are close to Him, how much harder they toil for their mere survival, how much more they sweat as compared to me, how much more they are stripped off the necessities of life; but still they continue praising Allah and never complain!! And most important of all, Allah had shown to me probably how much more harder I NEEDED TO TOIL TO GET CLOSER TO HIM. I wept despairingly within my soul and controlled my tears from dropping off my eyes until the time I could. Then I prayed to Allah Almighty to make us all close to Him, so that we all are able to toil hard for His cause, and be amongst those whom He would bestow the honor of glorifying Islam, Ameen!!